98% zadwolonych klientów

Dostawa 24h

14 dni na zwrot
 

End Mill MT 0604C10 P-1,0 ISO MT7
Frez do gwintów wewnętrznych o zastosowaniu uniwersalnym dla gwintów o skoku P-1,0 mm produckji firmy Carmex.
Gatunke węglika MT7 - jest to węglik bardzo ziarnisty z powłoką wielowarstwową TiALN przeznaczony do pracy przy średnich i wysokich prędkościach skrawania dzięki czemu są narzędziami bardzo uniwersalnymi.
Dane techniczne:
- skok gwintu - P-1,0 mm
- średnica chwytowa d - 6 mm,
- średnica robocza D - 4,0 mm,
- liczba rowków wiórowych Z - 3,
- długość części roboczej l - 10,5 mm
- długość całowita - 58 mm
Nowoczesny frez do gwintów 0604C10, zalecany dla gwintów M6 i MF Ø≥7, o skoku 1,0. Liczba rowków 3, zgodny z ISO. Do produkcji frezu zastosowano specjalny gatunek węglika spiekanego MT7, z pokryciem TiALN. Takie wykonanie frezu gwarantuje wysoką jakość frezowanych gwintów i dużą wytrzymałość narzędzia na bardzo ciężkie warunki skrawania. Oferowane w naszym sklepie frezy do gwintów wykonane są zgodnie z najwyższymi standardami przez znaną firmę Carmex Precision Tools. Jest to wiodąca na rynku marka rozpoznawalna jako bardzo dobry producent narzędzi skrawających. Jej produkty są rozpoznawane jako niezawodne, oferujące dokładną geometrię, wysoką wydajność i wydłużony czas użytkowania narzędzia. Frezy nadają się do obróbki bardzo szerokiej gamy materiałów, przy średnich i dużych prędkościach skrawania. Przeznaczone do gwintów prawych i lewych, oraz wewnętrznych i zewnętrznych. Zalecane do obrabiarek CNC.
Read more
Less
Reviews
Do you have this product?
Be the first to review a product End Mill MT 0604C10 P-1,0 ISO MT7
Write your review
Shipping
All orders are delivered by courier company GLS. For orders exceeding 369 PLN gross shipping is FREE
| | | | |
| --- | --- | --- | --- |
| Courier GLS | Przelew24 / Prepayment | 14,76 zł gross | Delivery time 1 working day |
| Courier GLS | Cash on delivery | 17,26 zł gross | Lead time 1 working day |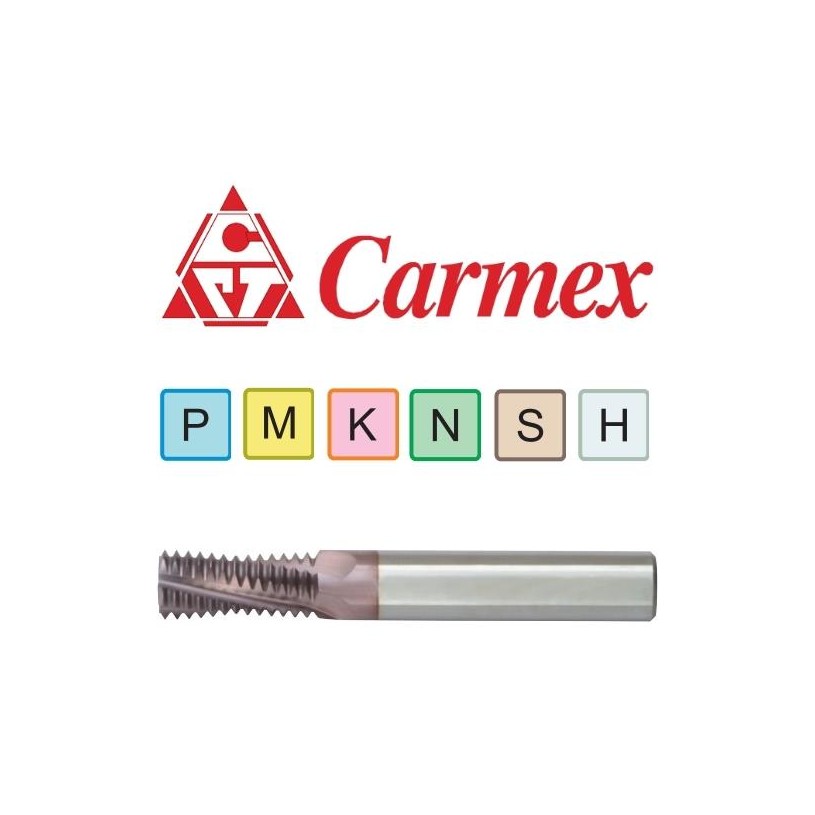 This website uses its own and third-party cookies to improve our services and show you advertising related to your preferences by analyzing your browsing habits. To give your consent to its use, press the Accept button.