98% zadwolonych klientów

Dostawa 24h

14 dni na zwrot
 

End Mill MT 1414D33 P-2,5 ISO MT7
Frez do gwintów wewnętrznych o zastosowaniu uniwersalnym dla gwintów o skoku P-2,5 mm produckji firmy Carmex.
Gatunke węglika MT7 - jest to węglik bardzo ziarnisty z powłoką wielowarstwową TiALN przeznaczony do pracy przy średnich i wysokich prędkościach skrawania dzięki czemu są narzędziami bardzo uniwersalnymi.
Dane techniczne:
- skok gwintu - P-2,5 mm
- średnica chwytowa d - 14 mm,
- średnica robocza D - 14,0 mm,
- liczba rowków wiórowych Z - 4,
- długość części roboczej l -33,8 mm
- długość całowita - 84 mm
Profesjonalny frez do gwintów MT 1414D33. Posiada specjalne rowki spiralne, które sprawiają, że frezowanie jest płynne. Wykonanie całkowitego gwintu odbywa się już w pierwszym przejściu. Jest to wysokiej jakości frez do gwintów M20 i MF Ø≥22, o skoku P-2,5. Wyprodukowany jest według normy wymiarowej ISO z zastosowaniem bardzo drobnoziarnistego węglika spiekanego MT17. Dodatkowo frez poryty jest warstwą trudnościeralną TiALN. Takie wykonanie sprawia, że frezy nadają się do obróbki większości twardych i trudnoobrabialnych materiałów przy średnich i dużych szybkościach. Frezy można stosować do skrawania stali niestopowych, stali stopowych, stali austenitycznych, stali nierdzewnej, miedzi, aluminium, utwardzalnych termicznie tworzyw sztucznych. Przedmiotowe frezy do gwintów wyprodukowane zostały w izraelskiej firmie CARMEX Precision Tools Ltd. Jest to wiodąca marka na rynku producentów profesjonalnych narzędzi skrawających. Jej narzędzia są cenione za niezawodność, doskonałą wydajność i wydłużony czas użytkowania.
Read more
Less
Reviews
Do you have this product?
Be the first to review a product End Mill MT 1414D33 P-2,5 ISO MT7
Write your review
Shipping
All orders are delivered by courier company GLS. For orders exceeding 369 PLN gross shipping is FREE
| | | | |
| --- | --- | --- | --- |
| Courier GLS | Przelew24 / Prepayment | 14,76 zł gross | Delivery time 1 working day |
| Courier GLS | Cash on delivery | 17,26 zł gross | Lead time 1 working day |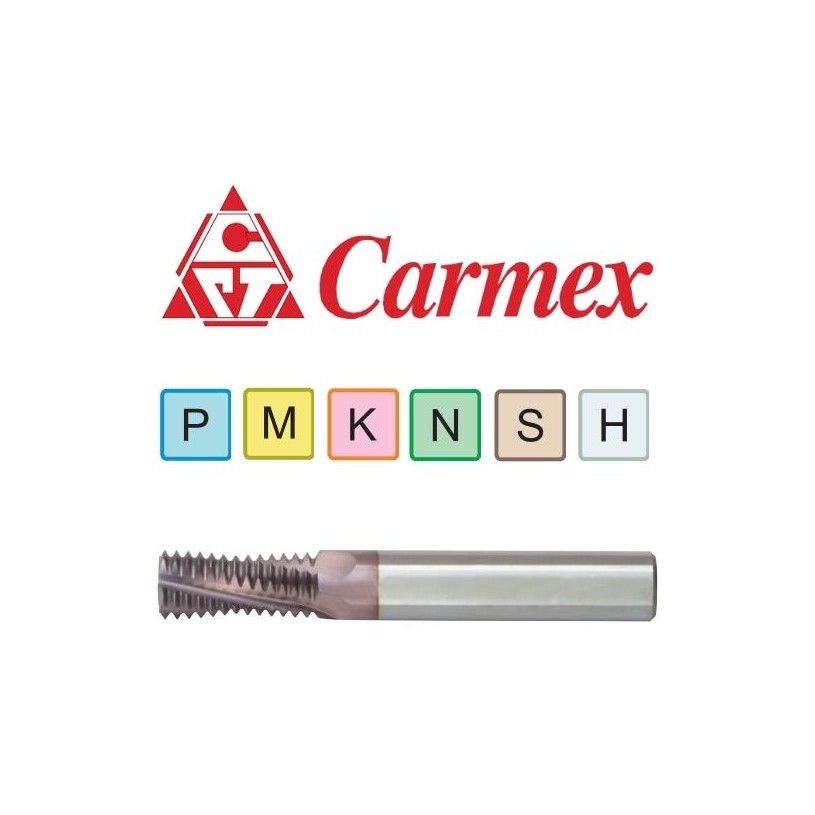 This website uses its own and third-party cookies to improve our services and show you advertising related to your preferences by analyzing your browsing habits. To give your consent to its use, press the Accept button.